2: Reported speech in 90 seconds! Do upper intermediate B2 writing want to learn something useful about reported speech? Then join Finn as he attempts to give you one useful tip against the clock!
Welcome to another BBC English Class video. This is the programme where one of our presenters tries to give you a top grammar tip in just 90 seconds. This time Finn looks at reported speech. But can he do it in time? English grammar takes a long time to learn. Today we're going to look at reported speech.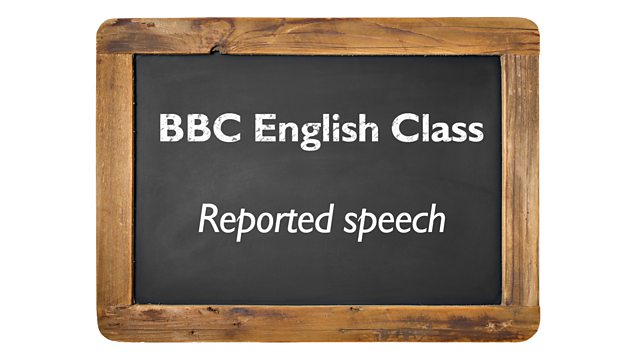 But we're not going to go through a whole book. We're not going to learn everything. We're going to learn one point that you need to remember when you forget everything else. This is the one most important thing. And we're going to do it in 90 seconds because I know how busy you are. This clock is going to start now. Reported speech – what's the tip?